Wedding Tuxedo Rental
Make your dream wedding a reality with National Tuxedo Rentals. Experience a stress-free wedding attire planning with our easy online ordering, unbeatable prices, and high-quality designer tuxes & suits.
Create Your Wedding Style
Affordable Flat-Rate Wedding Tuxedo & Suit Rentals
All of our wedding and suit rental packages are available for a low-flat rate, starting at $159. Includes Free Shipping.


For one low price, you get: Jacket, Pants, Shirt, Studs & Cufflinks, Choice of Tie/Bowtie, Vest, and a Travel Garment Bag.
Wedding Tuxedo Coupons & Deals
Save big on your entire group at National Tuxedo Rentals. We offer the following discounts for wedding tuxedo rentals, for both the groom and his groomsmen.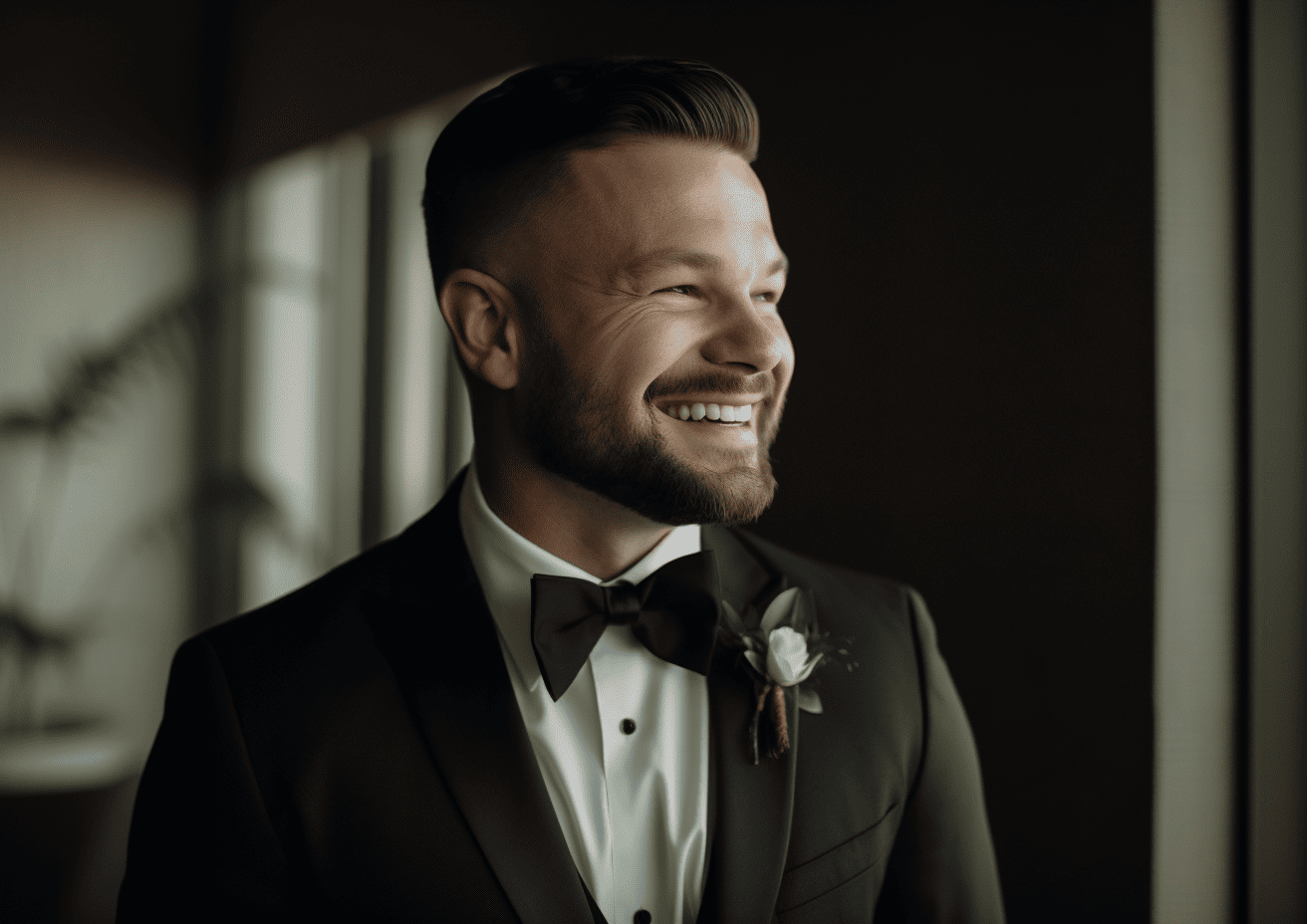 Free Groom Tuxedo Rental
Our gift to you on your special day – a free groom tuxedo rental when you book for four or more people! Everyone deserves to look their best, and we make it easy and affordable.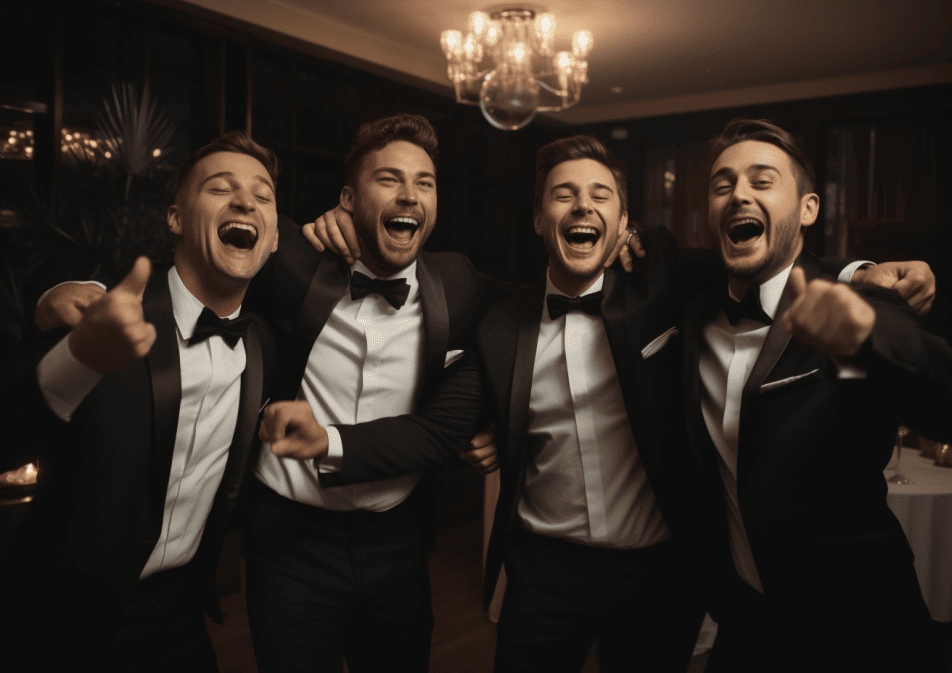 $40-OFF For Your Groomsmen
We offer $40 off tuxedo package pricing for all groomsmen and wedding party tuxedo & suit rentals. If your guys are renting shoes, tell them to add socks and use code FREESOCKS to get them free of charge.
Additional Rental Savings
Every Rental Includes: Free Early Delivery, Free Home-Pickup Service, Free Exchanges.
We also offer free color swatches.
A Perfect-Fitting Wedding Tux
All of our wedding and suit rental packages are available for a low-flat rate, starting at $159. Includes Free Shipping.
Your tux rental comes backed by our fit guarantee. Anything that does not fit will be replaced for free, without you having to send anything back. You just simply request a no-hassle replacement.
Get Fitted or Your Tux or Suit
Whether you know your sizes or dont: it's easy to get a guaranteed-fitting tux at home.
3D Photo Sizing
Take two photos and we'll generate a 3D replica of your figure to determine your actual suit sizes.
Use Regular Clothing Sizes
Answer a few questions about your regular clothing sizes and we'll get you into a fitting tux.
Measure-At-Home
Use our easy measuring guide to skip the awkward tux-shop fitting and get your exact sizes right at home.
Popular Wedding Styles
The following tuxedo styles are hand-selected from our most popular choices for weddings.
You can customize every detail of the rental to match your colors and wedding theme.
Groom & Groomsmen's FAQs For Weddings
You must have some questions, and we've compiled a list of the most frequently asked questions by brides, grooms and groomsmen with regards to their wedding tuxedos and suit rentals.
When Should I Book My rental?
We recommend placing your order as soon as possible before the wedding. This ensures your items are reserved in your sizes long before the event so that no one else can book them.
What If My Items Don't Fit?
You're completely covered by our fit-guarantee. Let us know within 48 hours of delivery if anything doesn't fit. We'll send out free fitting replacements without you having to send anything back. Just return everything after your event using the free return postage label included with your rental.
How Do I Get A Free Tuxedo?
If you're the groom, you get a free tuxedo with 4 additional guests in your wedding party. You'll see a progress tracker at the top of your event dashboard. Once you've added 4 people to your group: the free tuxedo code will unlock and appear within the tracker.
What If I Have Other Questions?
Visit our Tuxedo Rental Help & FAQ section for quick and easy answers. You may also contact us using any of the several contact methods we offer.