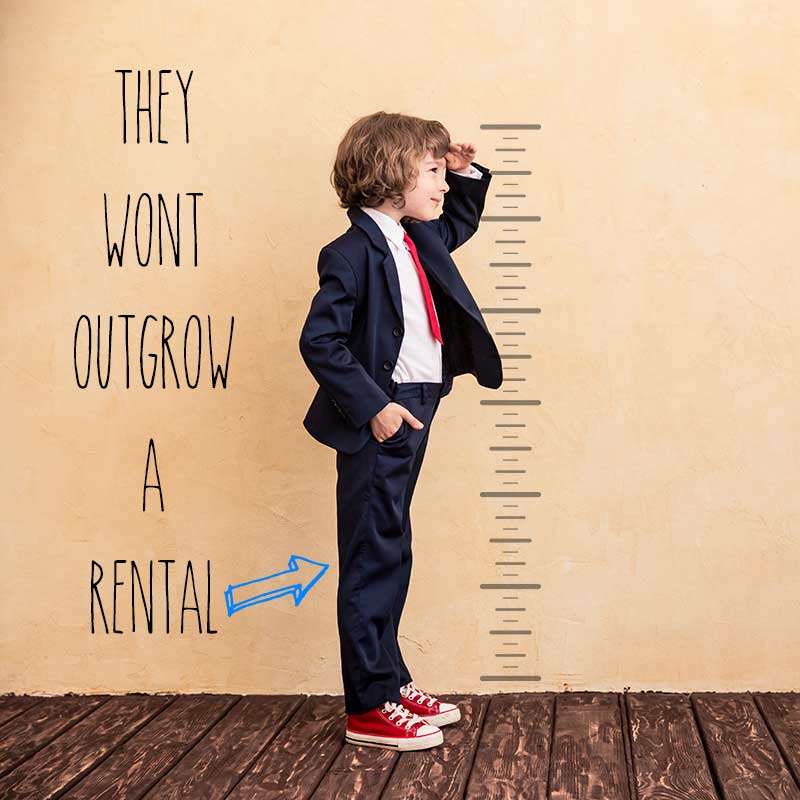 Our Tuxedos & Suits Come In Boy's Sizes
All of our tuxedo and suit styles are also available in boy's size starting at a Boys 3 (typically for a 3 year old) and up for a guaranteed fit – even if you don't know their sizes!
Rent a Boy's Tuxedo
from $159 – Over 60 Jacket Styles Available
Boys Tuxedo Sizing Information
You don't need to know your child's sizes to get a great-fitting boy's tuxedo or suit. Our easy online sizing form will guide you every step of the way.
If you want the best possible fit, our tuxedo sizing guide applies to children as well as adults. As always, your child's rental is covered with early try-on up to 10-14 days before your event, and you'll also get free backup sizes & replacements to be sent ahead of your event date should anything not fit perfectly.  Nothing even needs to be returned until after the event, we just ship any new exchange item to you whether it is a size or just an additional alteration which we do for free. 
All of our tuxedo styles are available in boys sizes: beginning at Boy's Size 3 going up to Boy's Size 18 (see our complete boys sizing charts below). Generally, for average-sized boys, their age is the same as their coat size (example: a 4 year old boy would wear a Boys-4 tuxedo jacket). With this in mind, a 3 year old boy is usually the minimum age requirement for all designer tuxedos, as our tuxes start at Boy's Size 3.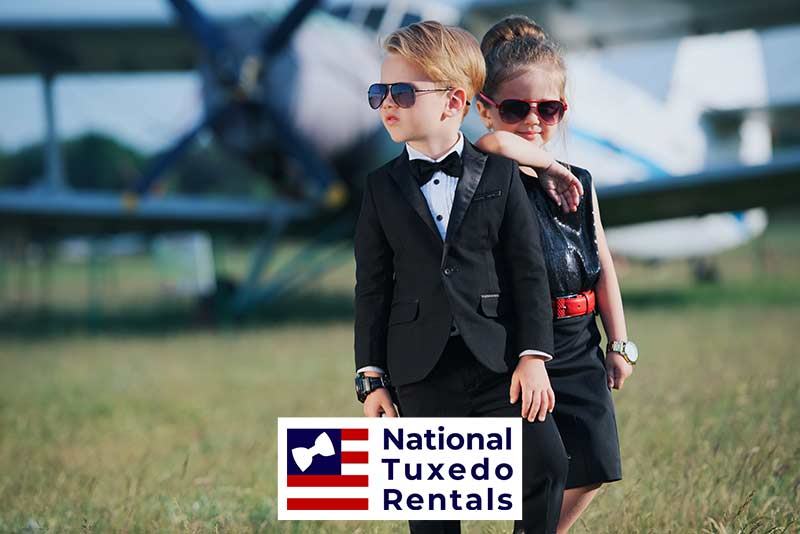 Boys Tuxedo Sizing Charts
Drag the cards below left or right to find sizes that correspond to your child's age/height/weight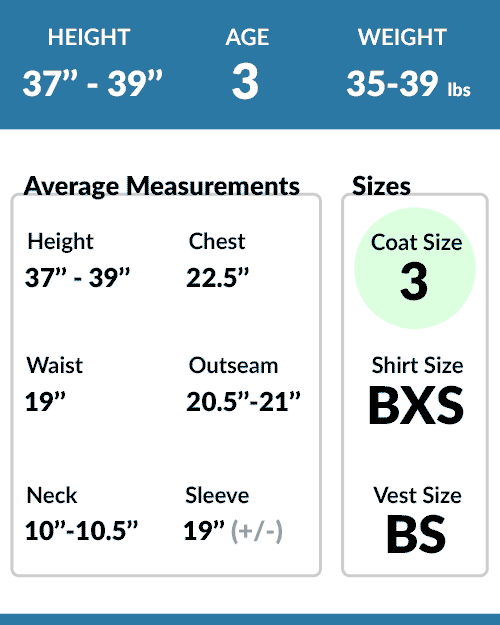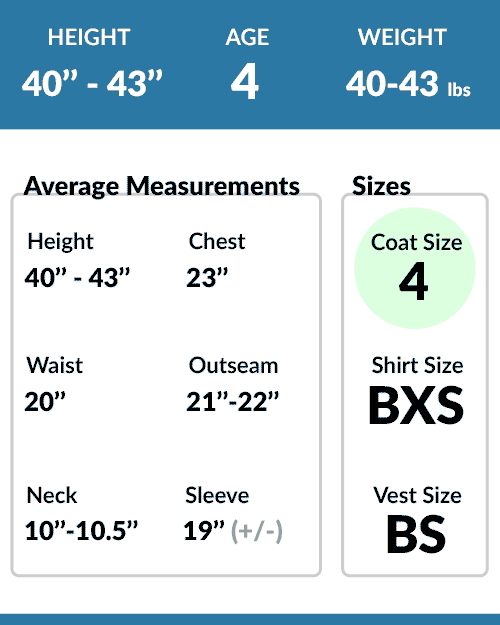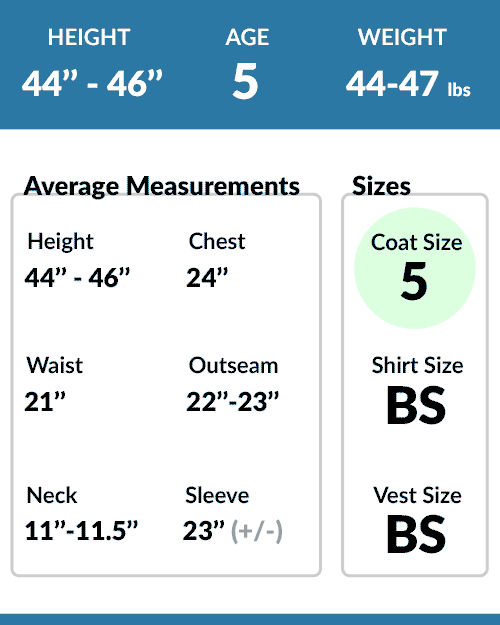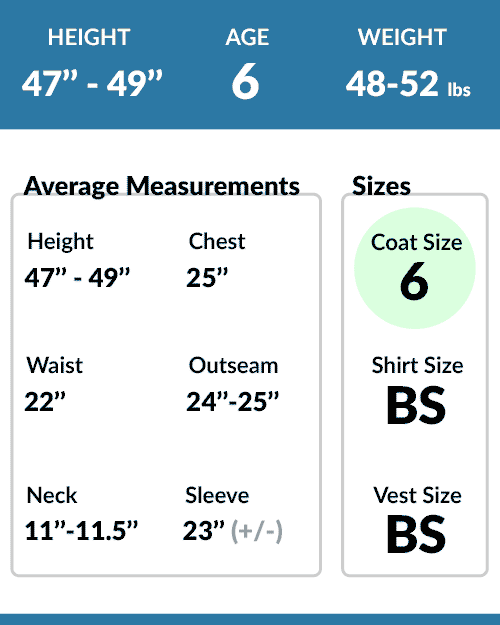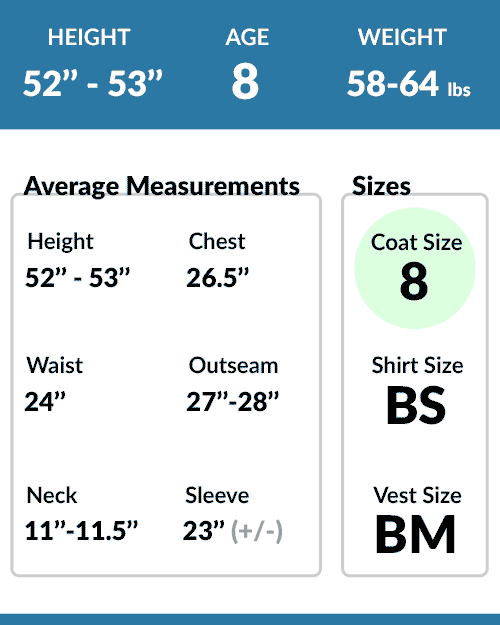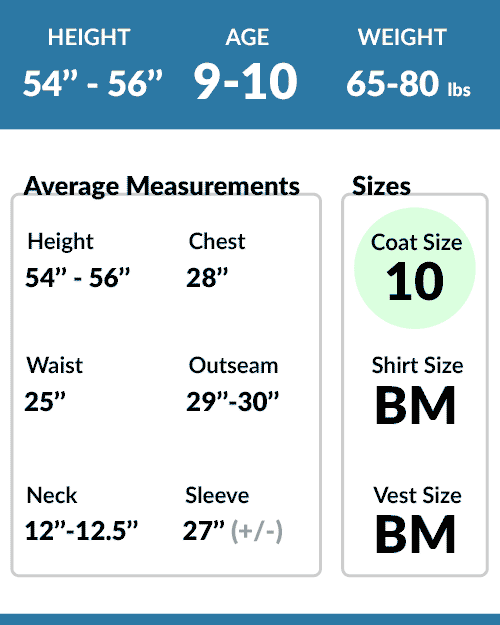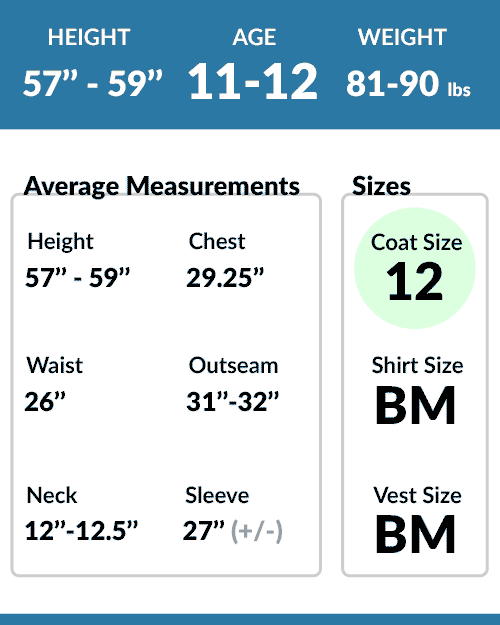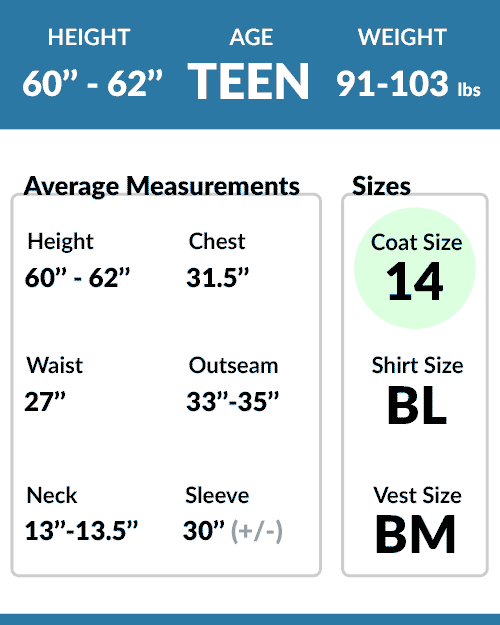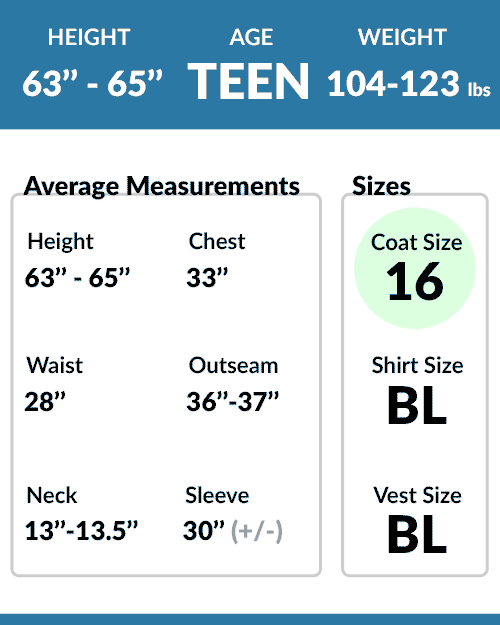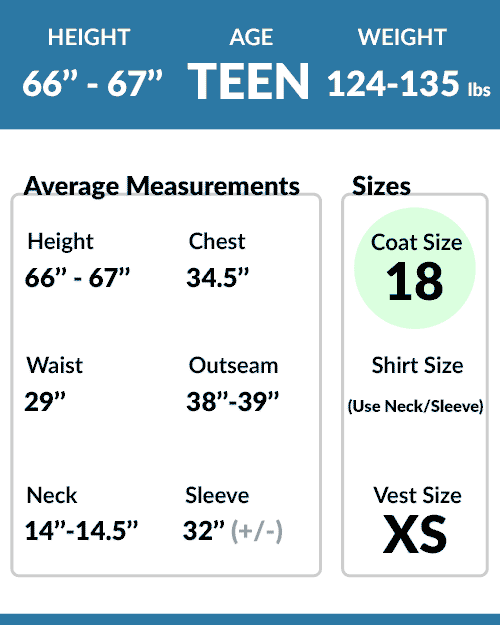 Boy's Tux / Suit Rental Reviews
Here is what our customers say about their kids' suit & tux rentals!
Boy's Tuxedo Rental Coupons & Sales
Sale: $40 Off All Boy's Tuxedo Packages
All of our suits & tuxes via our tuxedo builder are $40 off of their regular prices – no coupon required. Visit our tuxedo builder to get started!
Coupon: $5 Off Kid's Tuxedo or Suit Rental
Are you looking for coupons to save on your child's tuxedo? Take $5 off any boy's tuxedo package with the coupon below:
Coupon Code: BOYSTAKE5
Enter this coupon into the discount/coupon code box of your shopping cart.
Top Questions & Answers for Kids Tuxedo Rentals
We have compiled a list of the most popular questions regarding boys tuxedo rental and boy's suits.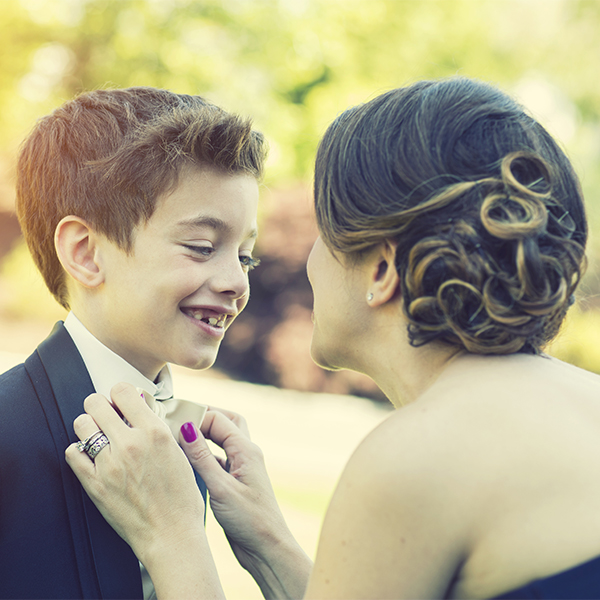 It costs $159 to get a complete boys tuxedo rental, which includes a jacket, pants, shirt, vest, tie, studs, cufflinks and a travel garment bag. Coatless packages are also available.
All of our suits and tuxedos are available in a boys size 3, and go up to a boys size 18 before continuing on into our adult size range.
Yes, any child can wear a tuxedo or suit. National Tuxedo Rentals offers sizes as low as boys 3 – which fits most children ages 3+.
Yes we do! We carry tuxedos from designers like Ralph Lauren, Calvin Klein, Michael Kors and more all available in boys sizes. Please visit our tuxedo builder to find designer boys tuxes.
Boys suit rentals cost $159 and come with all accessories: a suit jacket, pants, dress shirt, suit tie, vest, cufflinks and a travel garment bag.
What Is Boy's Tuxedo Rental? Boy's Tux Rental Defined
Boy's Tuxedo Rental

noun | boys tuxedo rental | bɔɪz təkˈsēdō ren(t)l

a service that grants temporary possession of a children's-sized formal garment to an individual in exchange for a fee
a boys-sized tuxedo that has been rented from a company

Synonyms: Kids Tux Rental, Boy's Suit Rental, Children's Tuxedo Rental