Our Products Fit Most Sizes and Ages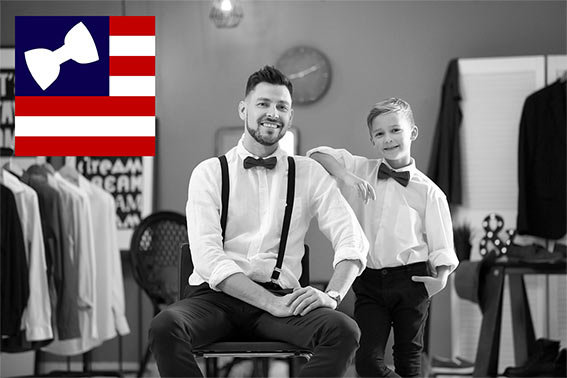 Children & Boys

We carry suits and tuxes in kid's sizes from Boy's 3 up to Boy's 18. Measuring your child is easy, and just like measuring a grown-up.

Teens & Young Men

Our extensive collection of boys and men's sizes ensures that teens and young men have access to a great fitting suit or tux.

Adults & Seniors

No matter how young or old a man is, he will be able to find an amazing fitted tuxedo at National Tuxedo Rentals.

Large Sizes Available

Not sure if you'll be able to fit in our tuxes or suits? Most of our suit and tuxedo styles are available in sizes up to 70 X-Long.
3D Photo Sizing
Measure at Home
Print a Measuring Tape & Form.
Height
If you don't already know your height, measure from the top of the head to the floor (without shoes) – this is your height.
Weight
If you have a scale, use it as you normally would and record the weight provided by the device.
If you do not have access to a scale at home, you can estimate by using your last recorded weight and take into consideration any changes your body has gone through since that time.
Chest
Have a friend wrap a measuring tape around the widest part of your chest and back, under your arms.
Sleeve
Have a friend begin at the nape (center of the back of your neck) and guide the measuring tape out over your shoulder and down the outer edge of your arm, stopping just past your wrist bone. Record this as your sleeve length.
Neck
Have a friend measure around the middle of your neck, not too tight – record the measurement at a relaxed fit.
Outseam
Have a friend begin at your hip, about 2" below belly-button height. From there, measure down the outside of the leg, to the floor. Deduct 1.5" and record your outseam.
Inseam
Check your pant tags, either on the outer waistband, or stitched to the inner waistband. Typically there will be two numbers printed such as 38-34. If they are not labeled, the number on the right is your pant length.
Hips
Measure around the widest part of your hips and butt. Sounds weird, but it helps.
Waist
Take off your belt, and measure snugly around your waist where your pants normally sit.
Get Measured by a Tailor
This section has all the resources you'll need to get measured by a tailor in your area. Print our measurement form out and bring it to your reputable local tailor.
Printable Measuring Tape & Measurement Form
Download our printable measuring tape and measurement form to use at home or take with you to your local tailor - have them record your measurements on the page so you can bring them home and enter them on our website when you're ready to order.
Download Measuring Tape & Form
or
Printable Measuring Tape Only
Once You Have Your Sizes, You'll Need a Tux
Visit our Tuxedo Builder to get a complete tuxedo for only $159
Customize Your Look Now!
Boys Size charts
You can visit our boys tuxedo rental section to learn more about renting for boys - we carry all sizes from boys size 3 and up!
Drag the cards below left or right to find sizes that correspond to your child's age/height/weight.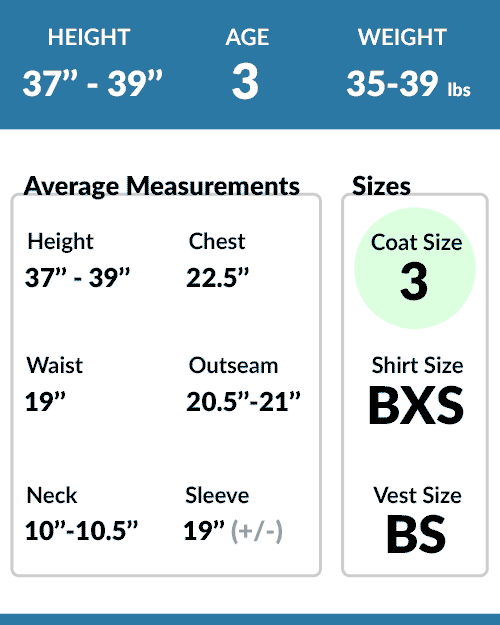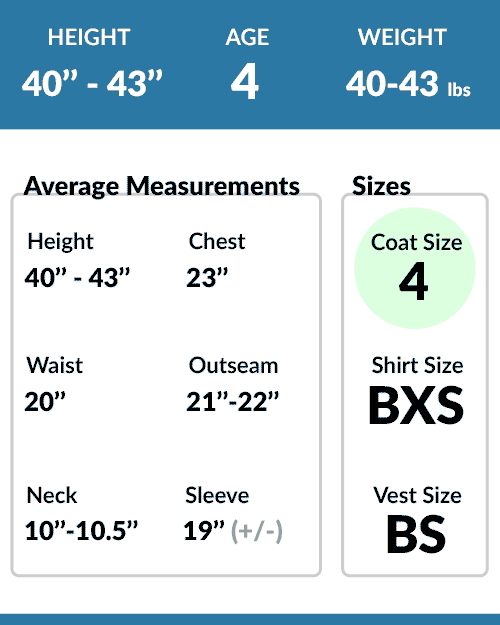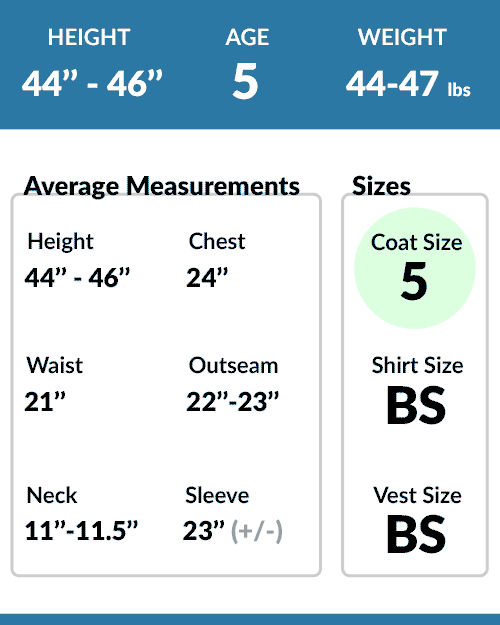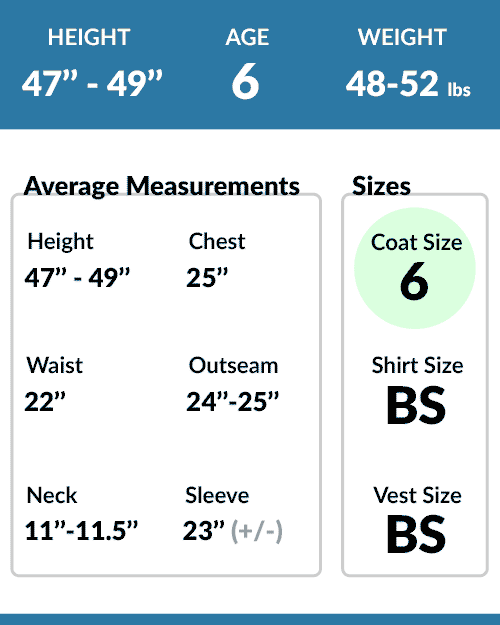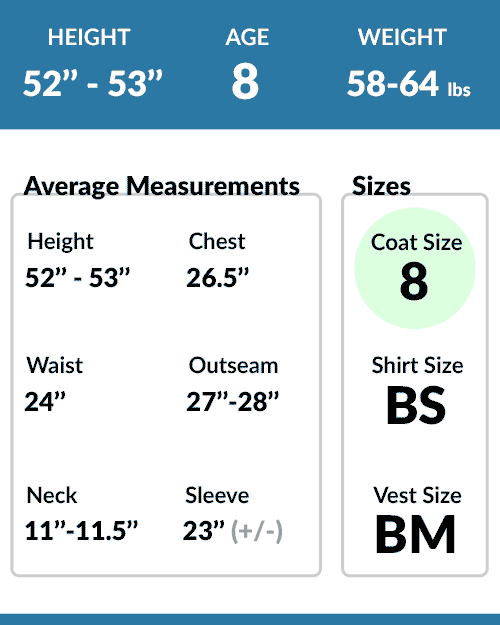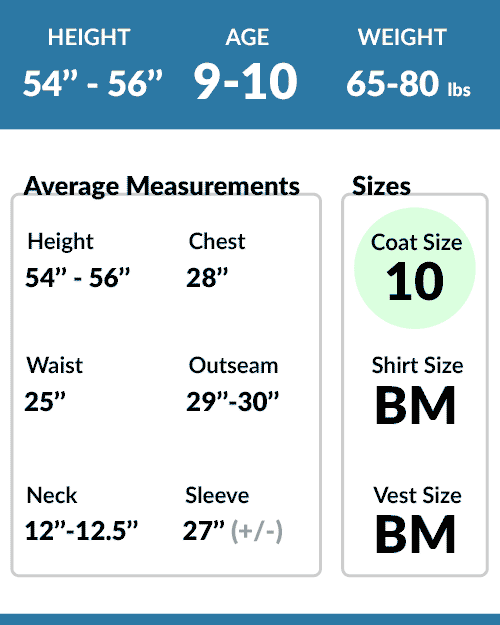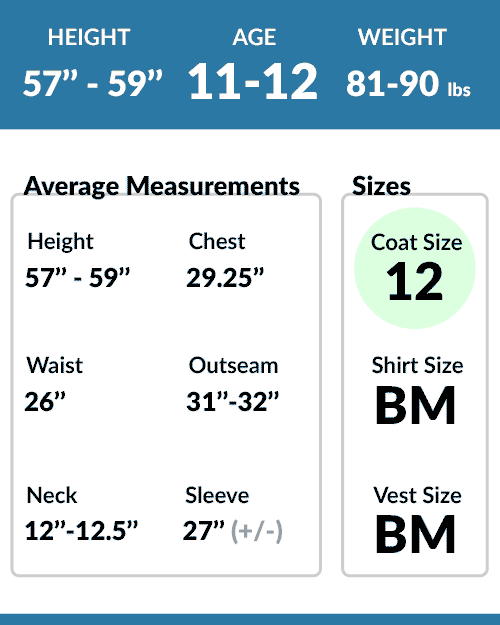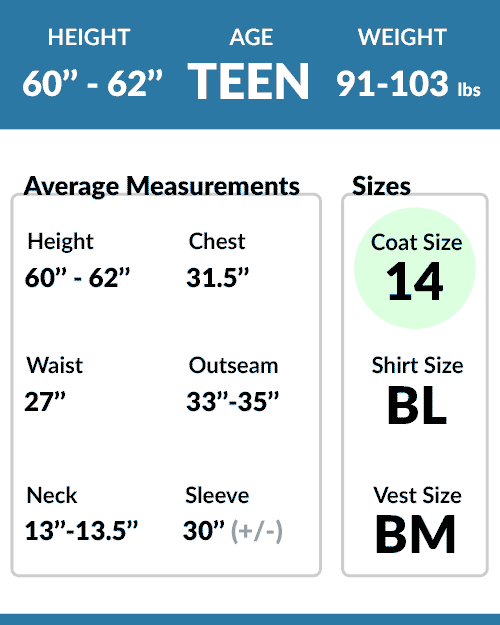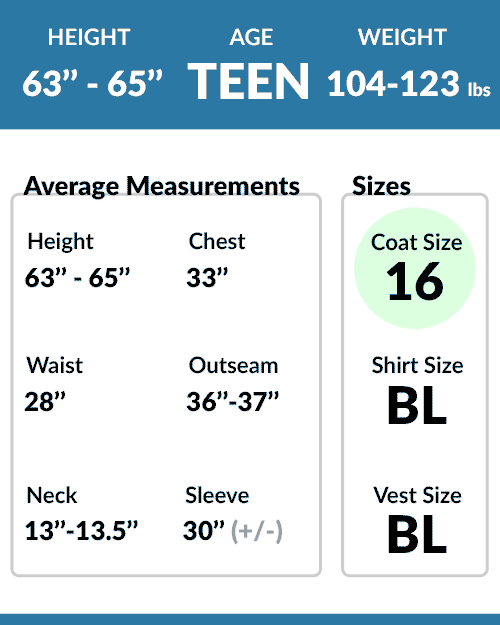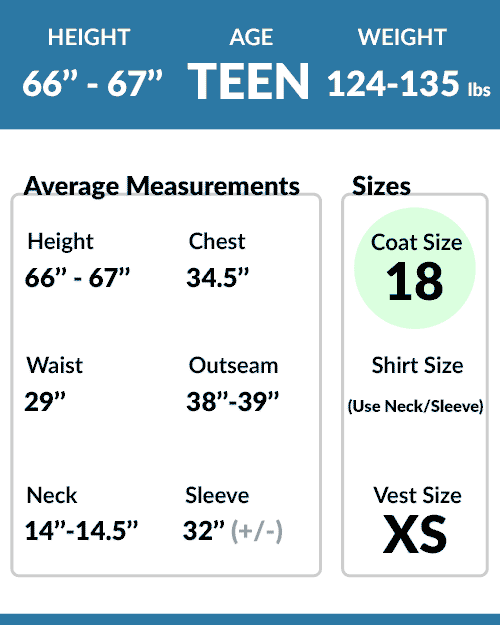 Tuxedo Size Calculator
Use the tuxedo size calculator for a top-down look at approximated tuxedo sizes based on your information. All you need is your height, weight and pants waist size.