Renting a suit has never been easier or more affordable than it is today – or at least that's what the customers who are renting suits online have to say. It's not like the days of the past where you would have to go to your local suit shop or big box menswear store and hoping you get someone who cares whether or not you're satisfied with your fit.
Today, getting a suit can now be done completely online for a lower price, better quality and better fit than you would find going to a local suit shop. And that's exactly what's happening with today's suit rental market, as we observe a collossal shift in demand from shopping in-person, to shopping online from the safety and comfort of one's home.
Online suit sales and rentals are nothing new, and while it's been gaining momentum for years, it has truly exploded in 2021 as consumers at large have decided to go completely online to avoid the inherent risks of close face-to-face contact, waiting for service, and the awkwardness of having a stranger take their measurements.
Renting A Suit Online: "It's Better… Easier … Prices are lower"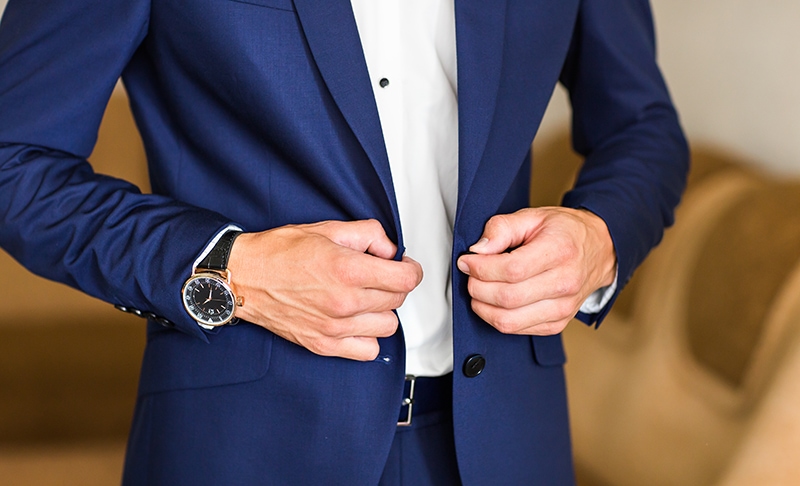 Just like with food delivery services that have taken off during the pandemic, renting a suit online is now easy and risk-free. In 2022, anyone can get their sizes and measurements at home using their cell phone, thanks to artificial inteligence and advanced image recognition. Once upon a time, folks may have thought renting online could have been a risk, but that's not the case anymore."It's just better.", says Matt Wiscon, an engineer working in Tenesee. "Everything is so much easier, you just customize your look, take a picture, and at the end you get the best fitting suit you've ever worn. The prices are lower. There's no sitting in a chair waiting for help, no college kid wrapping a measuring tape around you. It just makes more sense to go online these days."
Online Services Have Gained Consumer Trust During COVID
Take it from Dr. David Wise, a psychologist who started seeing patients via a secured webcam connection early into the pandemic. "If my patients can trust me to do my job remotely, why wouldn't I trust a company to be able to deliver something as simple as a suit?" So we asked, is that the only reason he orders online? "Of course not, it's the quality of products and service. Its because they deliver a good suit, I'm happy with it, and I picked it on my own time."
Customers Like Shopping For Suits And Clothing At Their Own Pace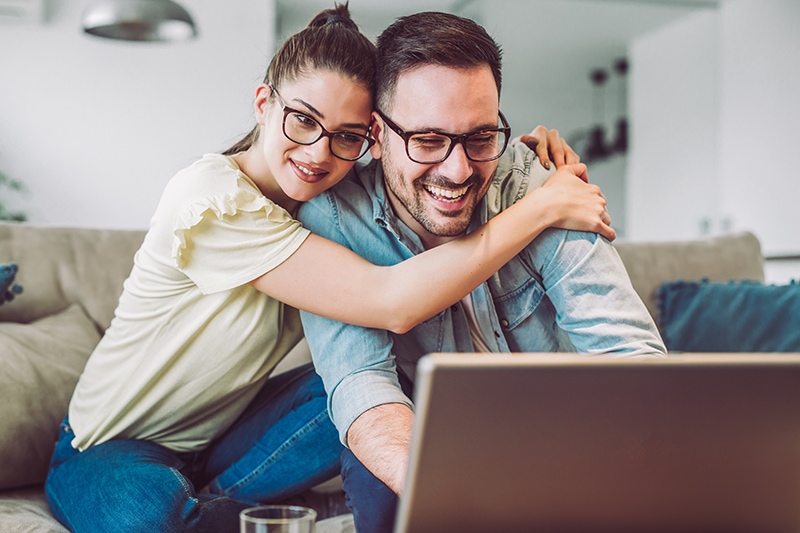 Time is important to customers who are shopping for a suit. Whether they're in a hurry themselves, or want to shop at a comfortable pace – suit stores can't possibly nail it for everyone. For the customers we spoke to about why they chose to shop online, being able to shop at their own leisure and/or being able to shop for a suit without being shadowed by a sales representative was a very common response.
"I can shop without feeling observed", says Terry Maxwell, single mother of two high-school students. "The first time I went to rent a suit for prom, I felt like my son and I were being watched and eventually rushed by the salesperson." For Terry, she says that won't be an issue anymore. "For my other son, I just ordered online, we were able to shop together over the course of a week and find a suit he loved. It fit better too."
Paying A Low, Flat-Rate Simplifies Shopping Decisions
A frequent customer, Reginald Tanner responded quickly, "Look, I'll be honest, it came down to price for me.", while price wasn't the most common factor for the customers we polled, it was the second-most cited reason for renting online.
Reginald sums up his experiences shopping for an affordable suit rental "You guys were the only ones to list the full price up-front for a complete suit. And the quality for the price is far better than what I could find anywhere else. I appreciate that, it allows me to shop purely on taste knowing everything was within my budget."
Would Online Customers Still Consider Getting A Suit Locally?
Most of the respondents claimed they would not be shopping locally for a suit again. But none made it more clearer than our first respondant, Matt Wiscon. When asked if he'd get his suit locally, he offered this in response: "Never. Why would I? Maybe if I had to, if my friend decided to have his wedding suits done there, then fine. I'll do it, no fuss. It is his wedding after all."
Matt pauses, starts laughing and continues "But if he's my friend, I would have already told him where to shop online to get the best deal."
If you're looking for the best deal on a complete suit rental, check out our tuxedo and suit builder to customize a flat-rate style with free shipping both ways, free exchanges, and more.